The Fourth Biology Section is responsible for examination, research and casework concerning personal identification using forensic DNA analysis of various biological samples such as bloodstains, body fluid stains, tissues and so on found in crime scenes. The PCR-based Short Tandem Repeat (STR) typing method with automated DNA analyzer developed in this section has been used for caseworks at every prefectural forensic science laboratory in Japan since 2003. And the section is constantly developing the analysis method in order to maintain the reliability of the DNA identification.
Assessment of new DNA typing system
Prospective typing kits and instruments for STR typing or mitochondrial analysis are tested and considered for forensic casework identification in the section to develop and maintain the pocedures.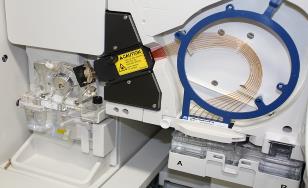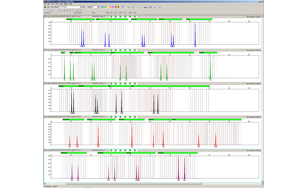 Application of DNA chip technology to degraded DNA analysis
Research on a new detection system of single nucleotide polymorphisms has been conducted by applying DNA chip technology.