Organized Crime Department

@INTERPOL
To foreigners: Attention!
Recently more foreigners have given their bank accounts to someone else when they leave Japan. Such bank accounts are often used for fraud (phone scam)*.
To stop them, the National Police Agency, in cooperation with other ministries and agencies, issued a warning leaflet below to raise awareness of this risk:
* This collectively refers to scams where scammers coax money out of victims over phone or by e-mail without even meeting them. Among various methods used to swindle money, property or anything of value, scammers commonly deceive victims into remitting money to designated bank accounts.
To foreigners: Attention!(369KB)
Fight against Organized Crimes

Boryokudan undertake a variety of unjust or unlawful activities, such as using their organizational power to pursue economic benefits. Such behavior is based upon their principles which considerably deviate from the general rule of law. They also show their violent nature of adopting any means to achieve their goals. For example, there were cases in which Boryokudan members attacked business operators who would not accept their demands in retaliation or as warnings. Conflicts also broke out over the choices of their leaders' successors.

To disrupt Boryokudan activities, the police are engaged in strict crackdowns on illegal activities and public campaigns to alienate Boryokudan from society.

(Note: Boryokudan is commonly referred to as "Yakuza" and is defined by the Anti-Boryokudan Act as "any organization likely to facilitate its members to collectively or habitually commit illegal acts of violence.")

Combating International Crime

In recent years, Many foreign nationals reside in Japan, and the number of foreign visitors to Japan has also been increasing.

The NPA is intensifying efforts to crack down on international crime in order to effectively respond to the threat from the transnational organized crime groups, whose members might be traveling to Japan among other visitors. In this regard, the NPA is promoting countermeasures such as improving intelligence capacity and collaboration with relevant agencies in Japan and abroad.


Prevention of Money Laundering and Terrorist Financing

In April 2007, the Japan Financial Intelligence Center (JAFIC) was established as Japan's Financial Intelligence Unit (FIU) in the NPSC/NPA. JAFIC is responsible for collecting and analyzing suspicious transaction reports (STRs).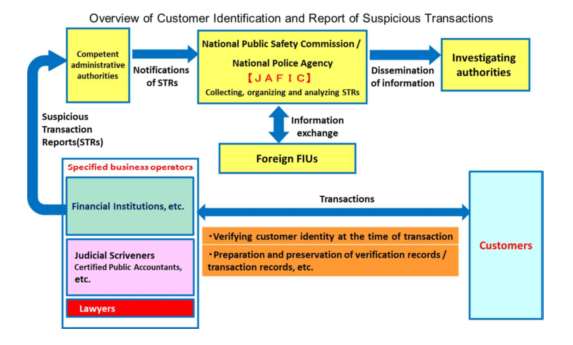 Firearms and Drug Control

In regard to firearms control, there has been still firearm shooting cases, indicating that many of which had been caused by "Boryokudan" in each year. Moreover, over 300 handguns have been seized every year. A portion of them were seized from "Boryokudan".
With respect to drug control, the number of persons cleared in drug offences has been still high level, demonstrating the majority of which has been methamphetamine, followed by cannabis.
While methamphetamine is the most widely abused drug in Japan, it is projected methamphetamine has been smuggled by transnational drug trafficking organizations, as well as "Boryokudan".
The number of persons cleared in cannabis offenses show high percentages of the young people, compared to other drugs.
Promotion of cooperation nationally and internationally with related authorities, such as information sharing and joint operations, is highly critical to fight against firearms and drug crimes.
Drug Control in Japan【English】
Drug Control in Japan【Other Languages】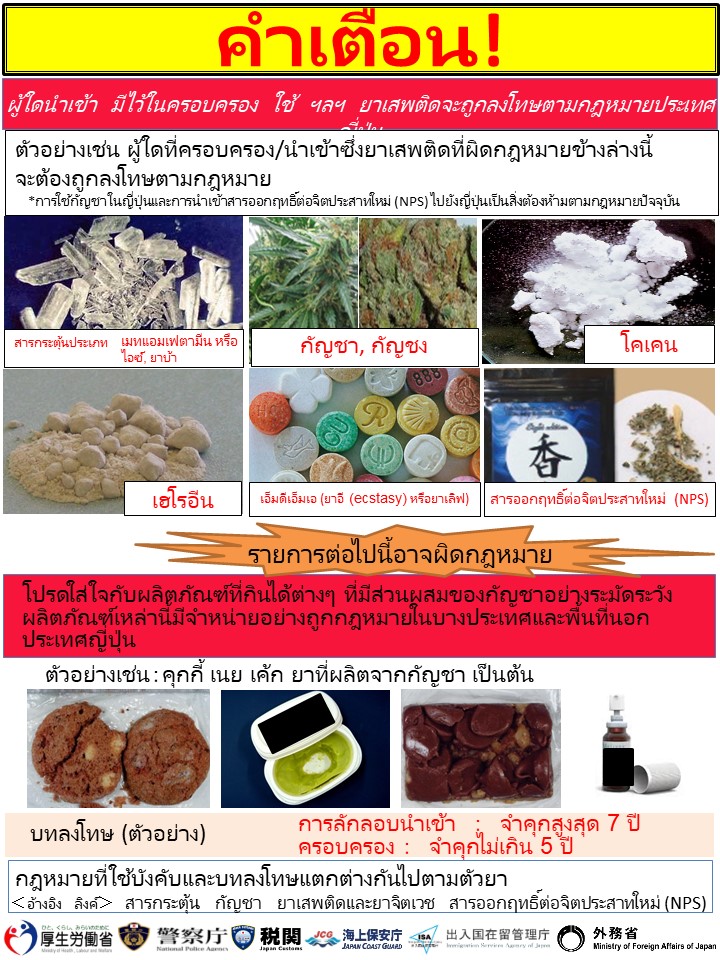 thai(1.12MB)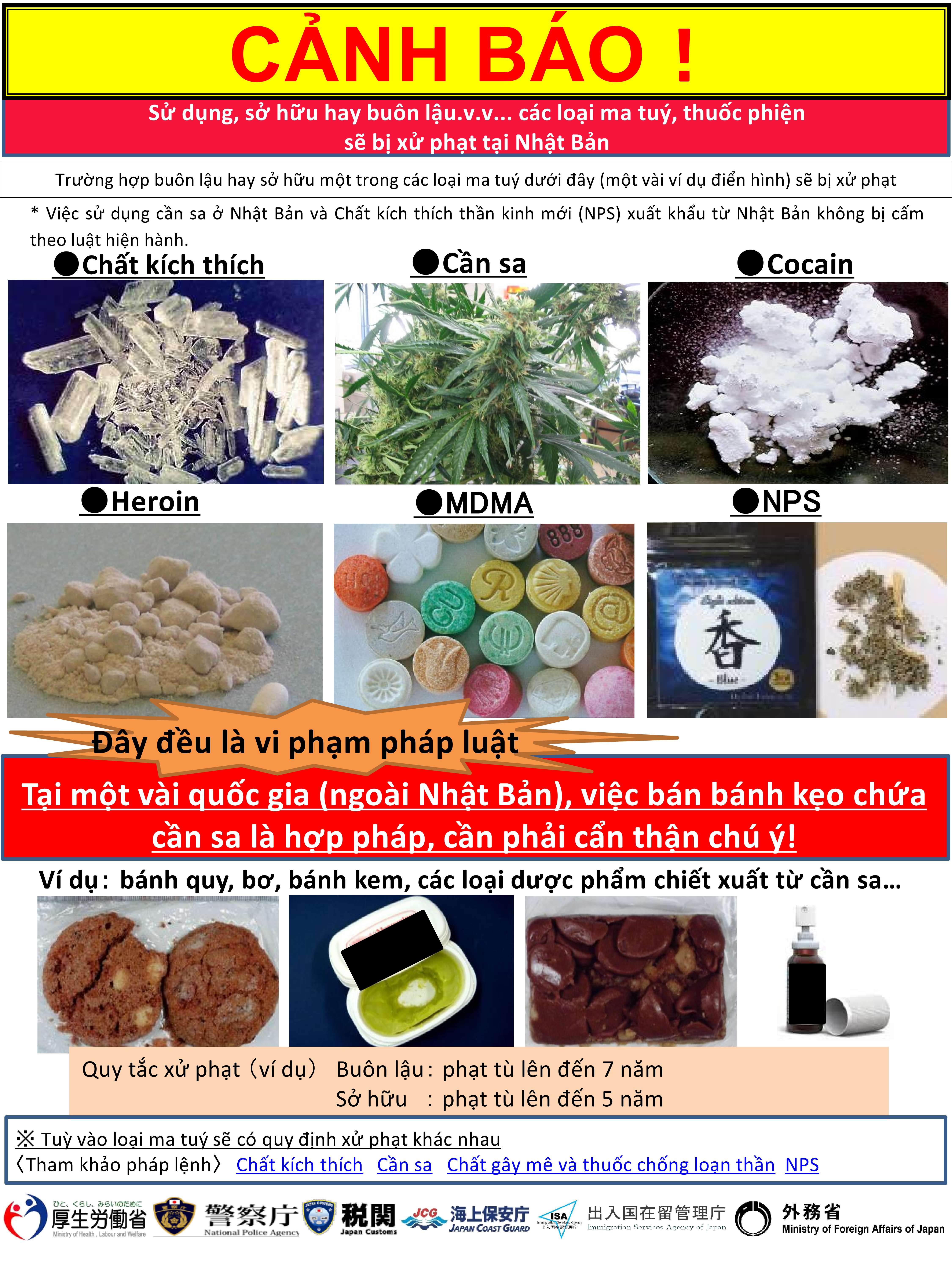 vietnamese(943KB)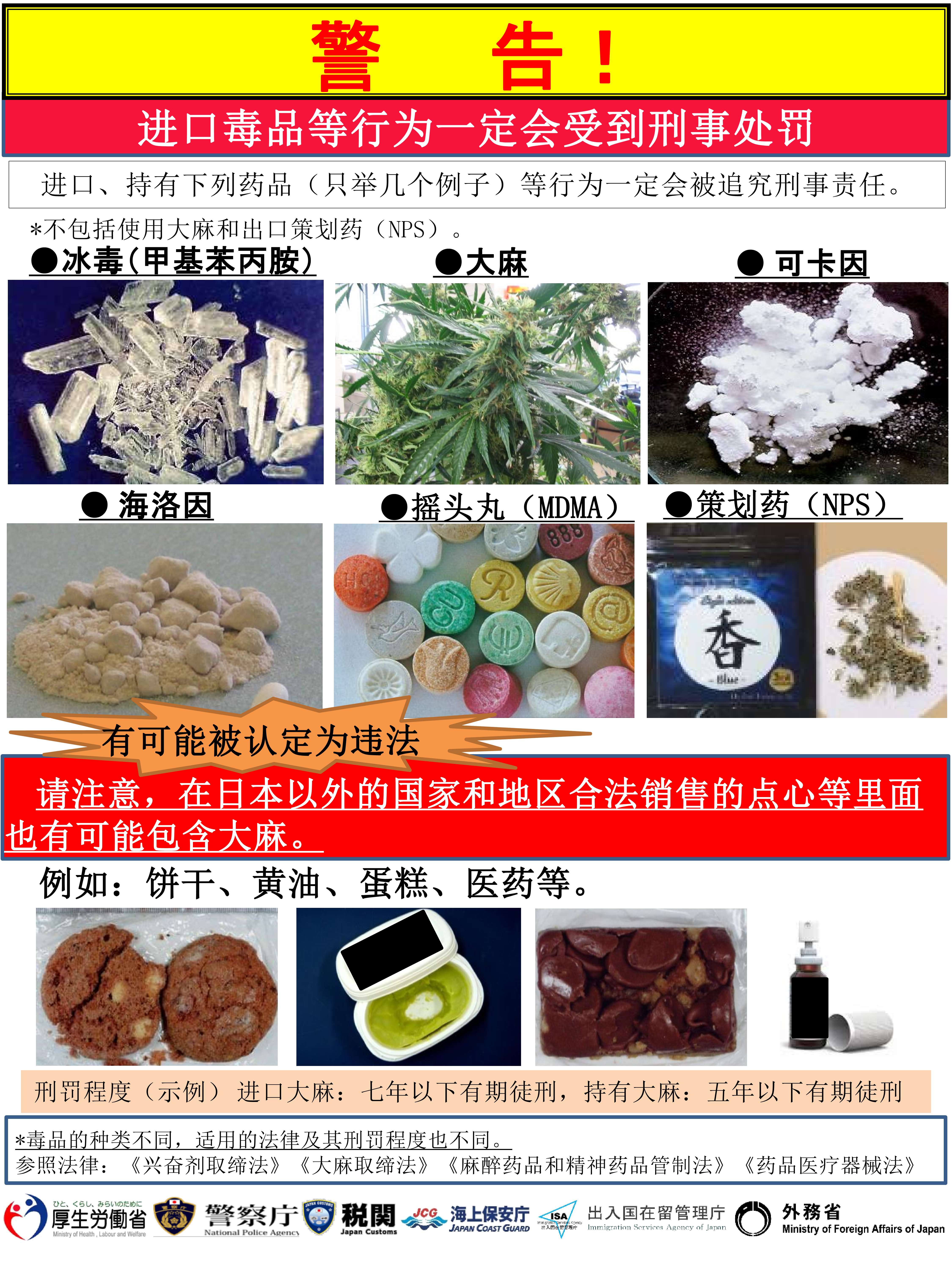 simplified_chinese(789KB)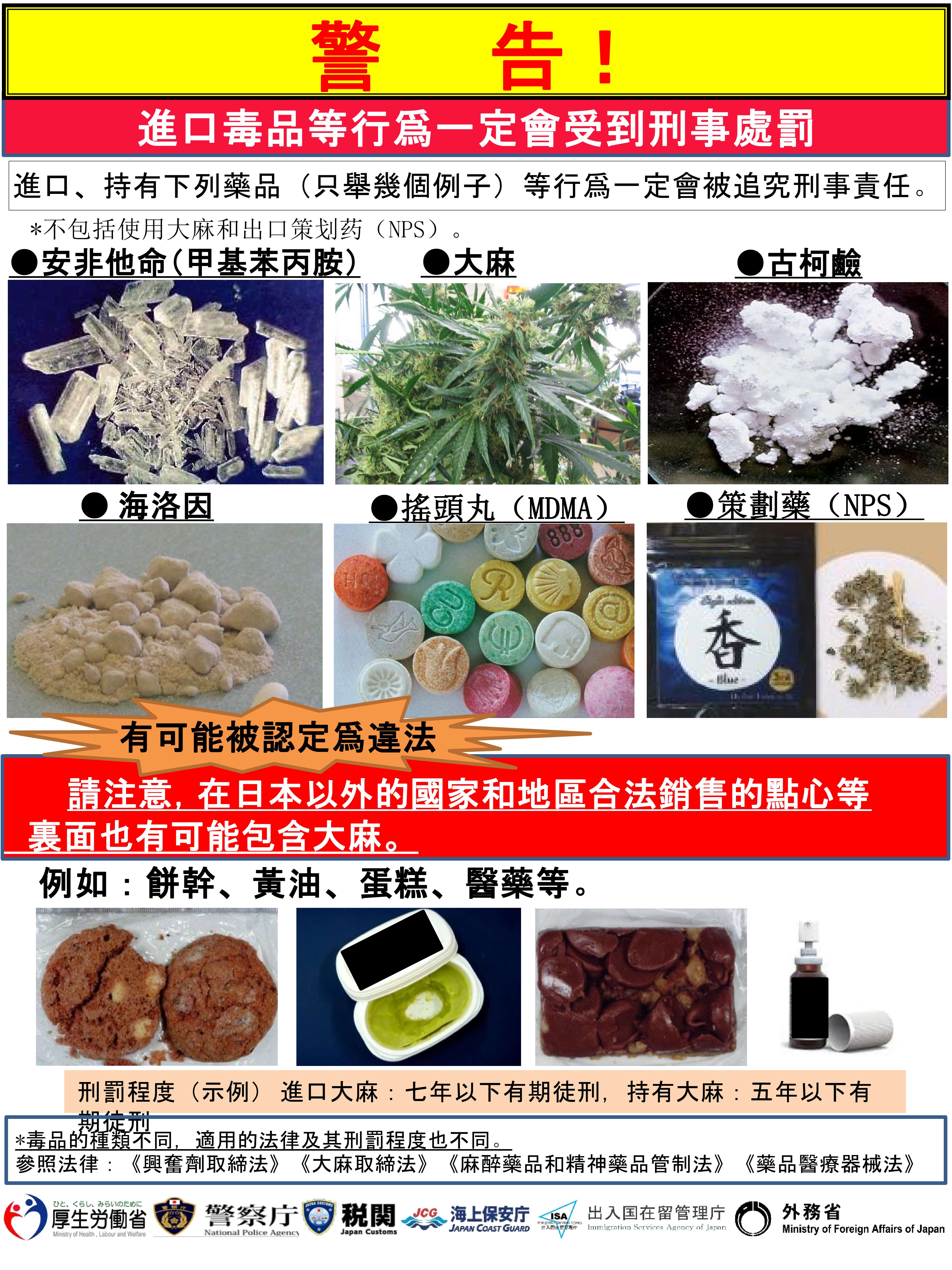 traditional_chinese(880KB)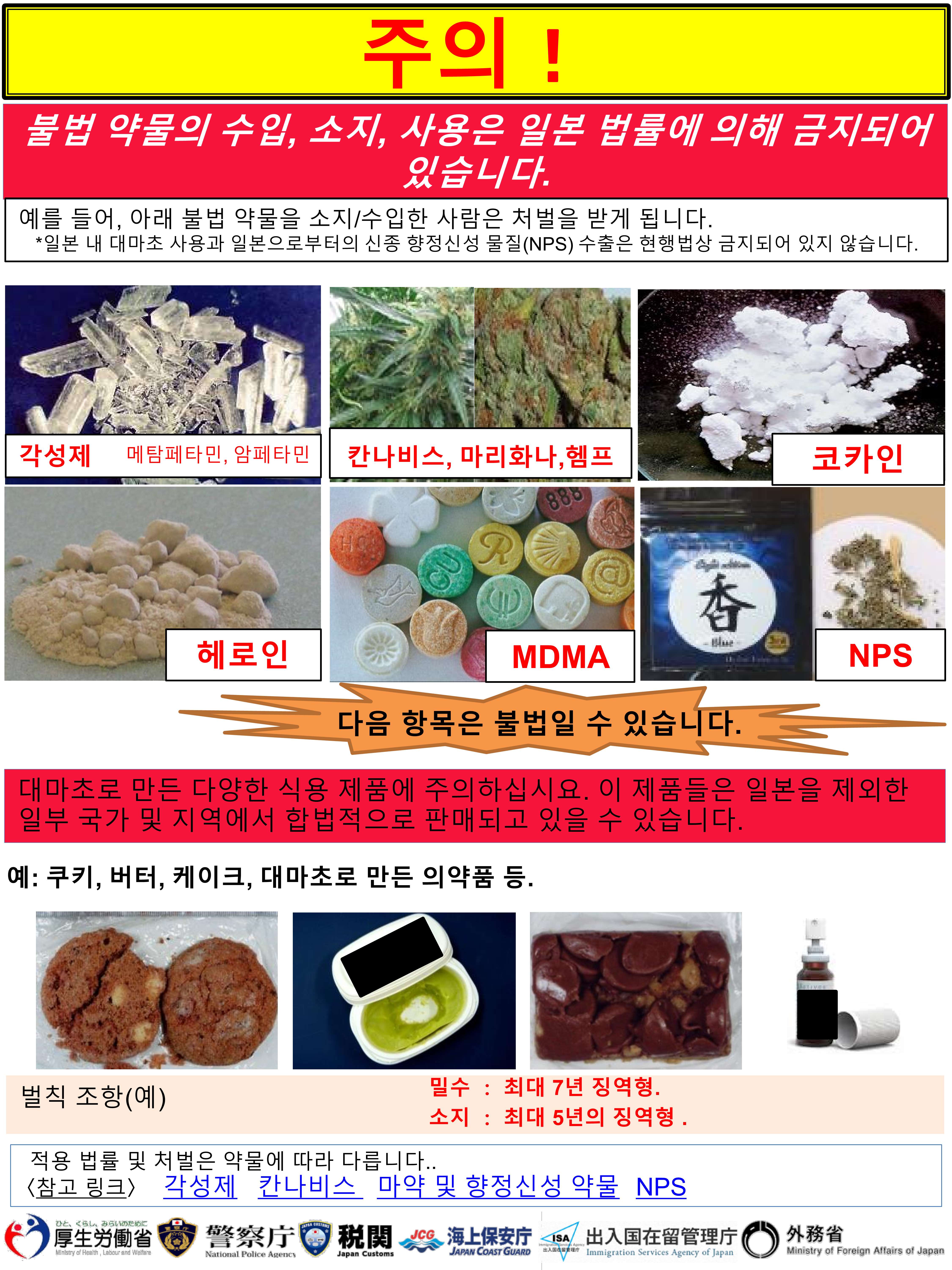 korean(928KB)

russian(1.08MB)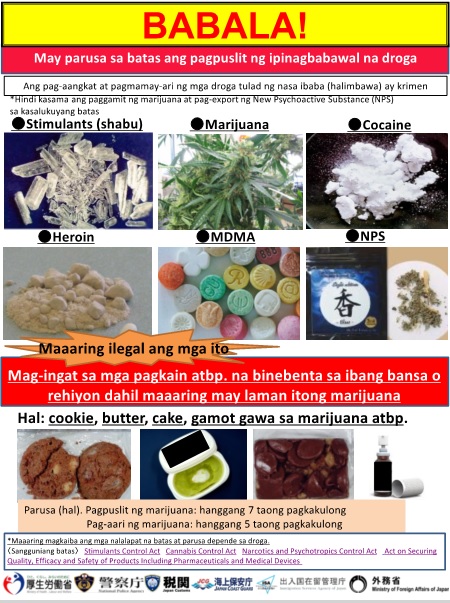 tagalog(857KB)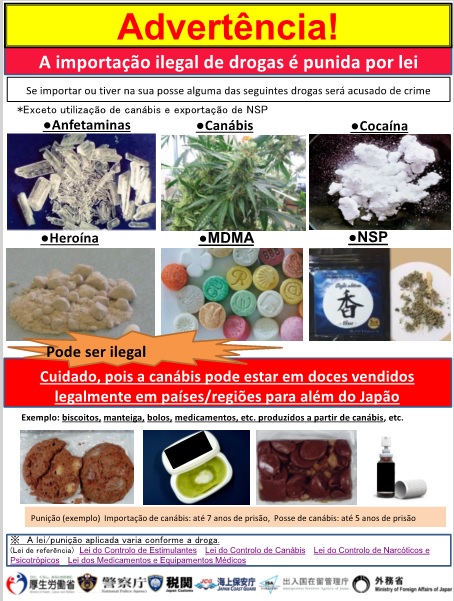 portuguese(934KB)