"Shin Kwang Soo"Case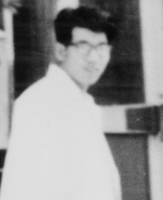 In June 1980, Shin Kwang Soo, North Korean agent, ordered by North Korea, took a Japanese cook, Mr.HARA Tadaaki, in Osaka, aged 43, out to Aoshima beach in Miyazaki prefecture, and abducted him to North Korea by a spy ship. Shin then impersonated him and acquired the Japanese passport of his name illegally. Shin had been abroad several times, set up foreign bases for North Korean agents and maneuvered against the Republic of Korea.
The Japanese police dispatched an official to South Korea and exchanged information with the authorities in response to an announcement of the South Korean authorities in June, 1985. As a result of these required investigations,including those in Japan, it is believed that he was abducted by North Korea, and then taken to North Korea.
| | |
| --- | --- |
| ※ | The Police have obtained an arrest warrant on Shin Kwang Soo on suspicion of impersonating Mr. HARA and had him on the wanted list of the Interpol. Through the Ministry of Foreign Affairs, the Police also requested his extradition from North Korea.  In April 2006, the Police obtained another arrest warrant on Shin Kwang Soo on suspicion that he carried out the abduction of Mr.HARA as a principal offender. At the same time, the Police obtained an arrest warrant on Kim Kil Uk on suspicion of complicity in the abduction of Mr.HARA and had them on the wanted list of the Interpol. The Police will continue to take necessary measures. |