HOME
International Cooperation
International Cooperation on Digital Forensics
 Cybercrime and cyberattacks can easily be carried out across the national border, as malicious programs created overseas cause damage. Foreign electronic devices are now widely distributed in Japan, and cases in which they are used for criminal purposes are increasing.
 To respond to this situation, it is necessary to promote comprehension of the latest technological trends in foreign countries, sharing information with foreign security organizations, and accumulate the latest knowledge necessary for analysis. To this end, the NPA collects technical information and deepen cooperation with other countries through presentations and discussions at international conferences specializing on digital forensics and participation in working-level meetings with foreign security organizations, in order to further strengthen its response capabilities.
---
Other International Cooperation in the Field of Digital Forensics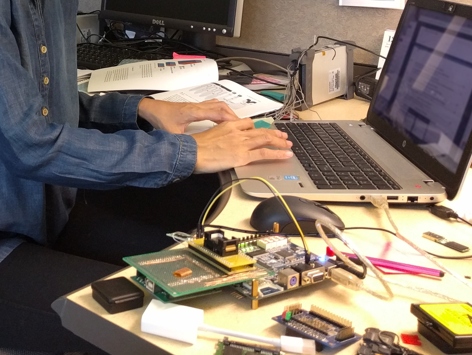 The NPA sends officers to foreign academic institutions to conduct research on digital forensics. In recent years, research themes focus on effective analysis of damaged electronic devices, IoT, crypto-assets and other objects. In addition, officers make efforts to learn the advanced technologies by participating in training courses held by foreign security organizations.
Support for Overseas Police
 The Info-Communications Department, in cooperation with the Japan International Cooperation Agency (JICA), conducts training course for police officers of foreign security agencies to improve their cybercrime response capabilities.
 The trainees learn about countermeasures and technological response methods against cybercrime taken in Japan, cooperation with private companies in Japan, and Japanese international cooperation through lectures, trainings, and facility tours. They also make action plans that will be implemented after they return from Japan.
 This training course not only transfers knowledge and technology on how to deal with cybercrime, but also contributes to building mutual cooperative relationships with security organizations in other countries.
 The training courses have been conducted since 2015, and 23 trainees from 20 countries participated in the training course in 2019.