HOME
Educational Training
&nbsp&nbspThe Police Info-Communications Academy (hereinafter referred to as the "PCIA") was established in National Police Academy as a training facility dedicated to education of officials on ICT of the NPA.
&nbsp&nbspThe PCIA has various training courses for experts in respective fields such as information management technology, data communications technology, mobile communications technology, microwave radio communications technology, satellite communications technology, digital forensics and so on. In addition, introductory education and training for the newly-employed officials and advanced education for the promoted officials are also conducted.
---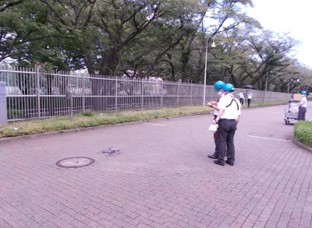 Communications Equipment Training
&nbsp&nbspTrainees can use the same equipment as actually deployed at the forefront.

Information Management Training / Digital forensics Training
&nbsp&nbspTrainees learn programming, system management and digital forensics.

Lecture
&nbsp&nbspTrainees learn related laws and technical theories.

Outdoor Training
&nbsp&nbspTrainees go through a wide variety of trainings which real situation is assumed.