HOME
Police Info-Communications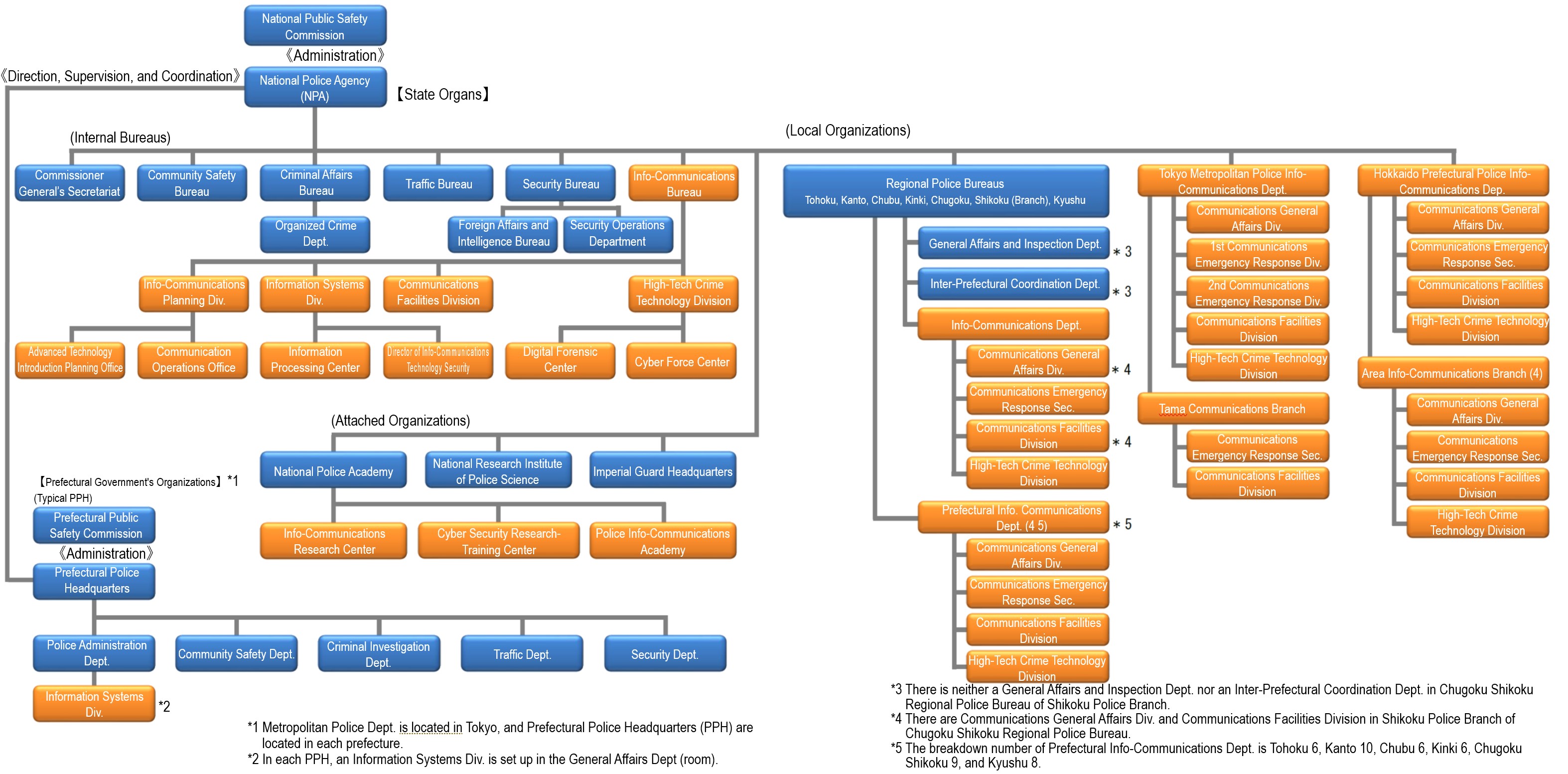 Mission
&nbsp&nbspThe police info-communications section is engaged in maintaining and operating the infrastructure of police info-communications so that police organizations will be able to respond immediately in case of emergency such as serious incidents, disasters, etc.
&nbsp&nbspImproving administrative services and supporting front-line police activities are also important duties. The police info-communications section builds unified police information systems and records information on database of the National Police Agency (hereinafter referred to as the "NPA") to share them among all Prefectural Police Headquarters (hereinafter referred to as the "PPH").
&nbsp&nbspFurthermore, with the rapid progress of information technology, electric devices have come into use in various kind of crime, and the threats of cyber space like cybercrime or cyber attacks have been increased. Taking technical measures against the threats becomes one of the most important duty.
Organizations
&nbsp&nbspThe police info-communications section consists of nationwide organizations as mentioned below (Orange colored). Info-Communications Bureau of NPA supervises its attached organizations and local organizations. Local organizations are Info-Communications Department of Regional Police Bureaus (hereinafter referred to as the "RPB"), Tokyo Metropolitan Police Info-Communications Department and Hokkaido Prefectural Police Info-Communications Department. They also supervise their local organizations in each prefecture and area. Local organizations of Information Systems section are involved in PPH.
&nbsp&nbspPolice Info-Communications Research Center, Cyber Security Research-Training Center and Police Info-Communications Academy are established as R&D and Training organizations within National Police Academy.